Thursday, May 7, 2009
What you know about Wiz Khalifa? More weed songs less club remixes. More real shit less stupid dance songs.


Posted by

John "Crisp" Gutierrez
at 3:33 PM
137 comments

I know I've hardly updated my blog... but I saw this Neighborhood Tee and was just amazed at how blunt it is. I highly dislike shirts with cuss words but.. damn this is to clever not to cop. (Photos via HB)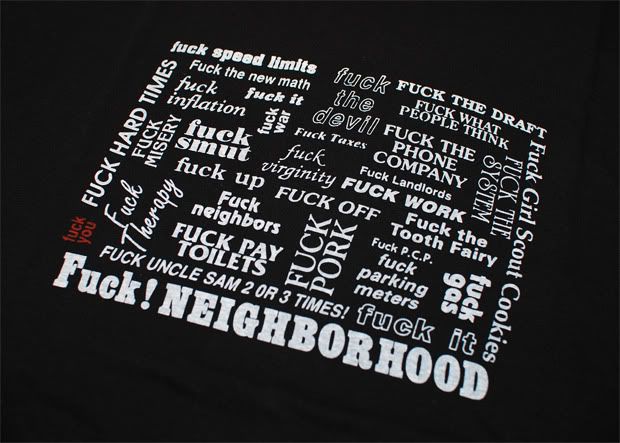 They need to add.. FUCK TAX.
Posted by

John "Crisp" Gutierrez
at 3:17 PM
5 comments